Specialist in fine sheet metal working
With our experience in the industrial environment, we have significant know-how. Thanks to our equipment and our highly qualified operators, we are able to produce many kinds of parts, even complex ones. We are able to stamp and cut very thin sheet metal up to 8/100 millimeters (8 hundredths) thickness. The many tools available also enable us to perform delicate operations while keeping a high level of quality.
Our design office carries out technical expertises for our customers. Their activities cover both analysis of existing designs but also improvement and design of new products. In addition to their role as creators and analysts, they are valuable assets for our partners in terms of technical assistance and advice on the production of their parts.
Their mission: to imagine or retranscribe a concept in volume with a view to viability. Most of our numerically controlled machines cut the plans directly from the 3D design software. The technical skills of our employees are essential in the manufacturing process. Upstream, they study feasibility, bending, fastening of elements, ranges, manufacturing processes and much more.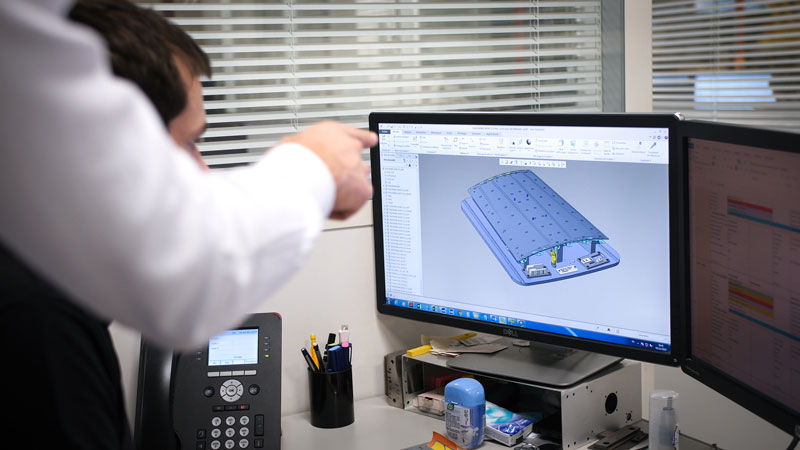 Pillars of our design office
This expertise enables us to offer our partners a complete range of services, from design through to prototyping, leading to mass production without disrupting the flow in our manufacturing ranges.
We can develop a project according to a customer's requirement as well as support them in the study and implementation of their project.
Prototype design is our domain. The draft of the product gives a real but not definitive idea of the final result. Thanks to our own experience, we can offer  to our business partners the development of custom prototypes according to their functional and aesthetic needs.
Starting with your plans or simply with your needs, we adapt or draw the designs using our CAD software. Then we manufacture the prototype.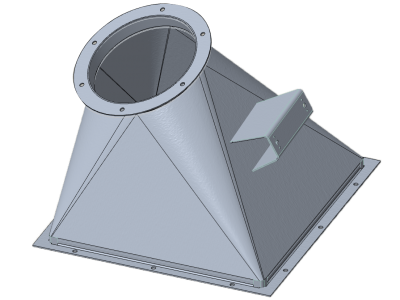 Demonstrator manufacturing
In the same line and before the pre-series, we can also carry out demonstrators, more robust models that will push the design in these retrenchments in order to guarantee the technical limits of the product. 
Laser cutting is suitable for numerous materials. We well master this process and it allows to obtain a precise geometry with advanced shapes in a fast way.  It is a type of treatment by thermal separation. The laser beam hits the surface of the material and heats it so that it melts, and then, when the laser beam has penetrated the material completely at one point, the cutting process begins. The laser system then follows the programmed geometry and separates the material during processing.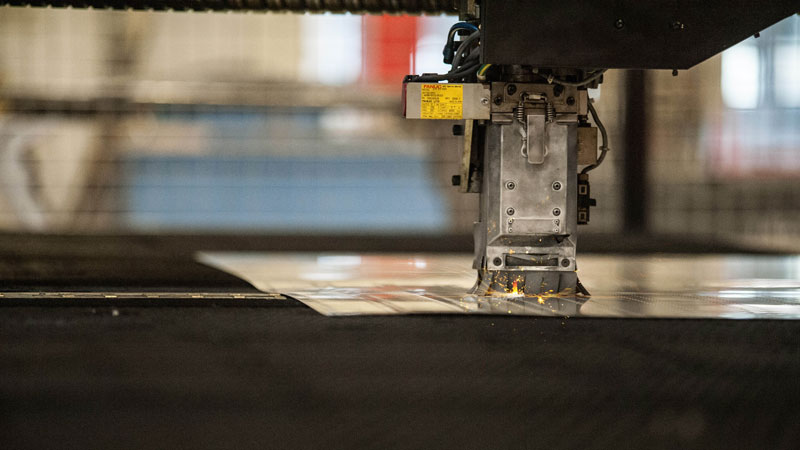 Our structure has 5 axis laser machines. It is a machining with 5 axes. Thus, it involves the combination of three linear axes and two rotary axes, moving simultaneously to interpolate the most complex machined surfaces. Laser cutting is one of our specialities.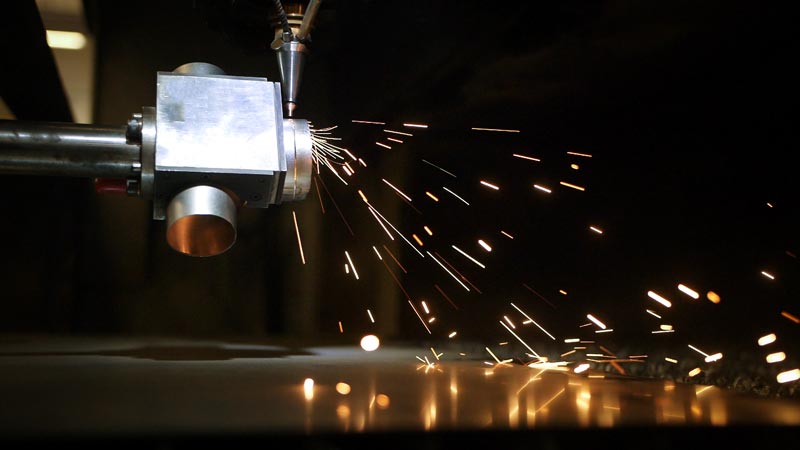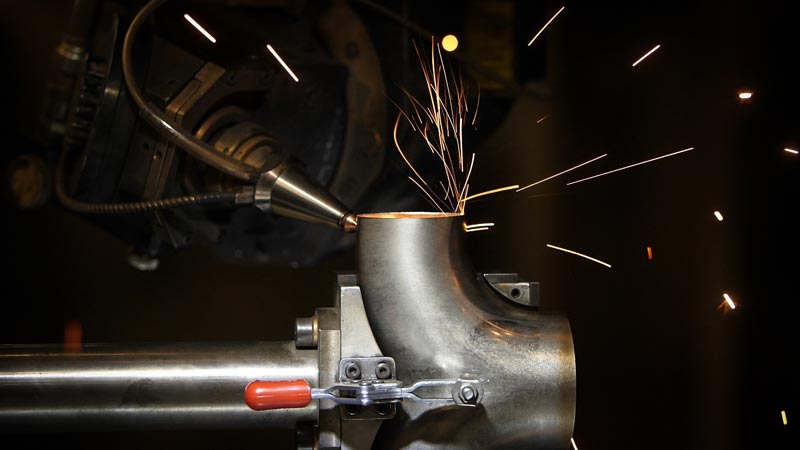 Stamping is one of our specialities. This process of forming parts requires mechanical or hydraulic presses and adapted tooling. The principle is based on the plastic deformation of the metal material, a deformation which consists of stretching or shrinking the sheet metal in order to obtain the desired shape.
Schligler has proven experience in the field of stamping. We have a machine park of several presses, single and double acting, from 40 to 400 tons. The press section also includes a degreasing machine to guarantee the cleanliness required for certain operations.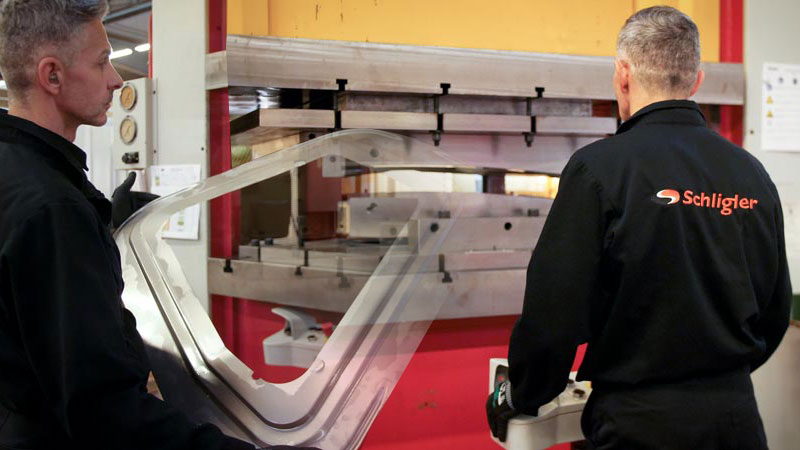 We develop internally our own stamping tools in order to monitor our reactivity and lead time for client delivery.
We are equipped with several manual and numerically controlled bending machines enabling us to manufacture specific aeronautical parts by their range of bending.
The available infrastructures empowering us to carry out bending in the air or bending by stamping on all types of metals: stainless steel, aluminium or steel in various forms.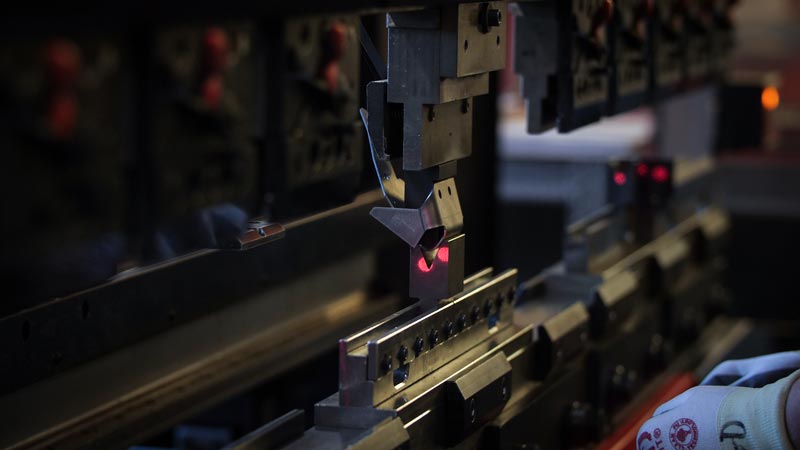 Within the company, we carry out TIG Titanium, Inconel, Stainless Steel and Aluminium welding activities. To offer this service to our partners, we are equipped with 2 glove boxes. These are welds in a neutral atmosphere specific to the aeronautical sector. 
Titanium welding is a specificity of Schligler. These different processes guarantee our customers high resistance welds for their projects and parts.
We have a team of qualified aeronautical welders, working on both aluminium and titanium parts. Our staff of 8 welders is certified by the Welding Institute according to the AIR 0191 edition 2 standard.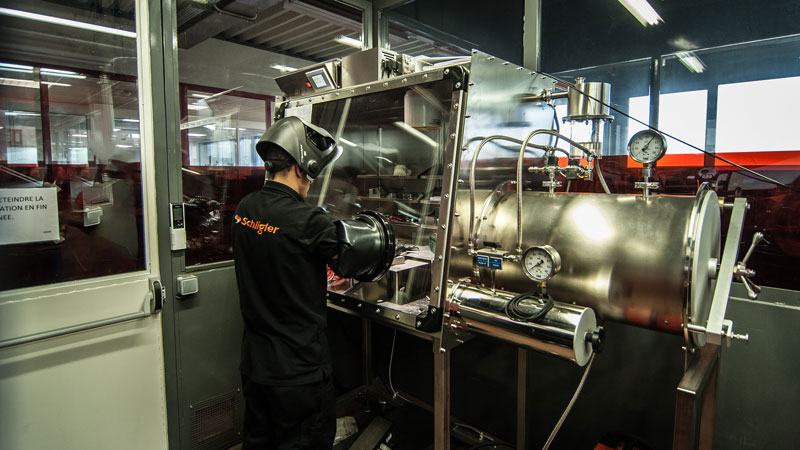 Boilermaking & Mechanical Welding
 The sector assembles various elements to make up mechanical parts and sub-assemblies. It is involved in the manufacture of medium & large batches through qualified personnel.
The mechanic welding allows the realization of any type of part: supports of laying, prototypes, special tools of lifting, tooling "rotomoulding" for the manufacture of dashboard, protective hoods, or even complex assemblies.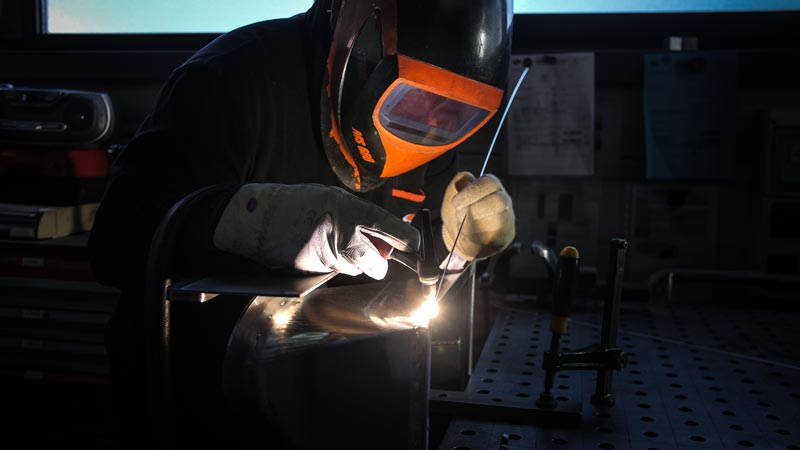 The flattening process is an important step that provide guarantee of a perfect flatness of our parts. It completes the shaping process and restores the hardness of the part.
It is a question of giving the object a well-defined shape or restoring its initial shape to an object deformed by wear, accident or any other natural or mechanical causes. This trade is a specificity of our activity due to its precision and the know-how of our operators.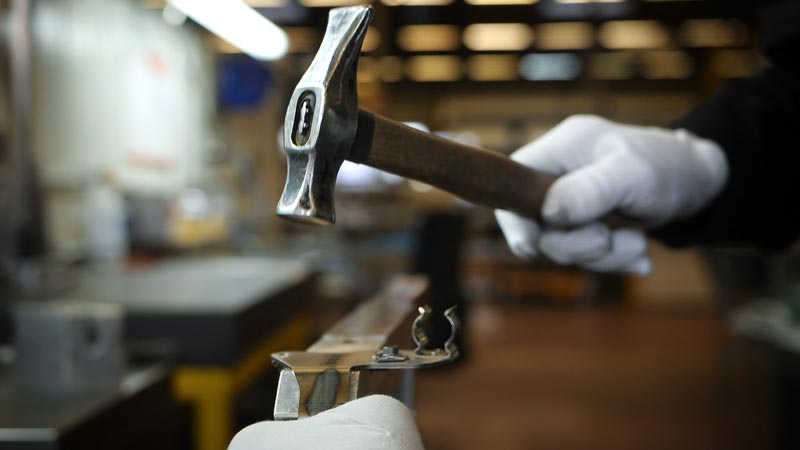 We design and manufacture all kinds of parts using CNC machining processes and traditional bar turning. We have equipment allowing complete and efficient machining.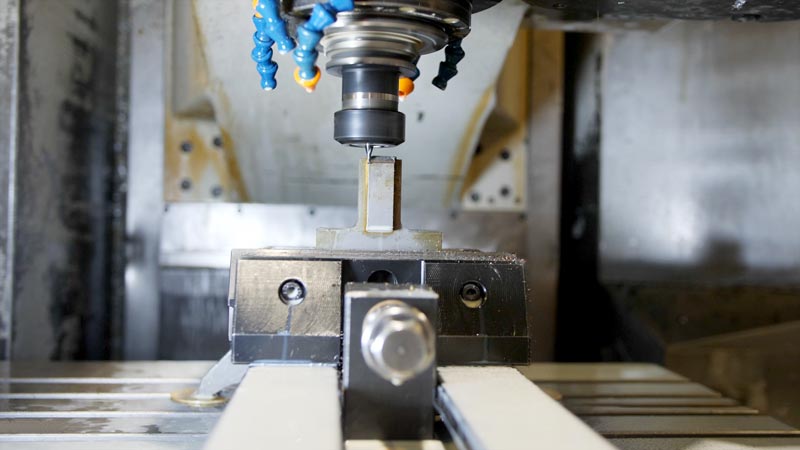 A precious machining park
We have a diversified machining park that includes machining centres, turn-mill equipment, a high-capacity numerically controlled milling cutter and wire-erosion cutting with a high-speed drilling machine.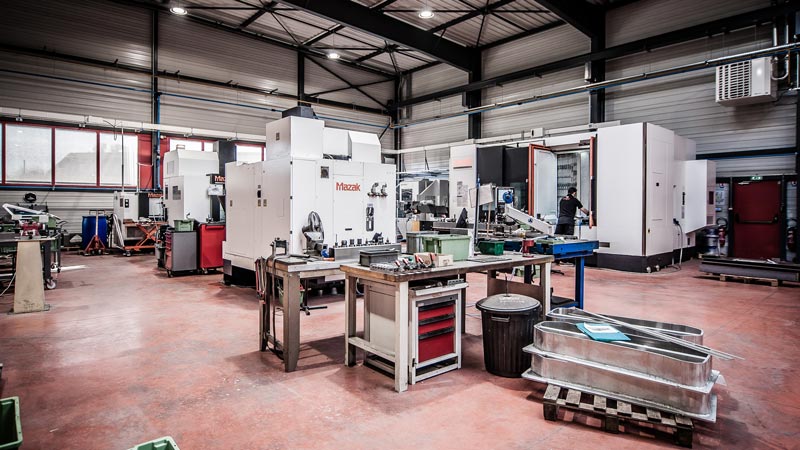 The marking process enables us to reference all our parts according to different criteria: company code, part reference and date of manufacture in order to allow optimal traceability/tracking for all our partners. Consequently, we have 4 different marking processes: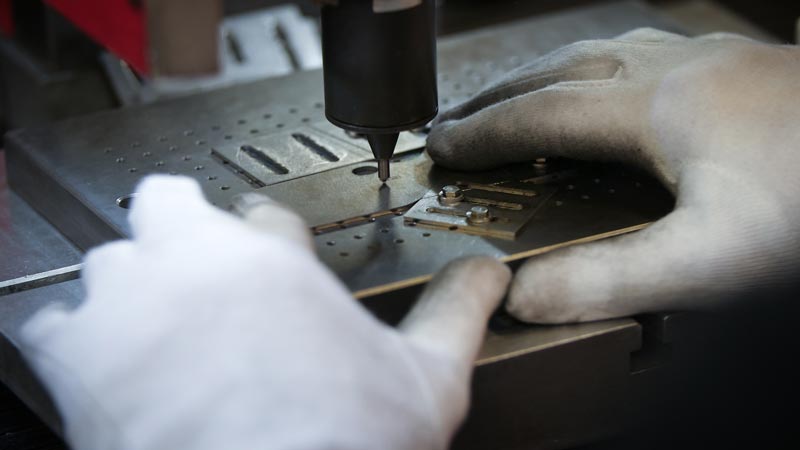 The treatment of parts once they have been machined, cut and bent is important. Thus, we take care of the aspect of your realizations.
Surface treatment is an important cosmetic step in the manufacturing cycle. Our company is equipped with a tribofinishing sector consisting of seven vibrating drums. They help to smooth the material and make it more pleasant to the touch.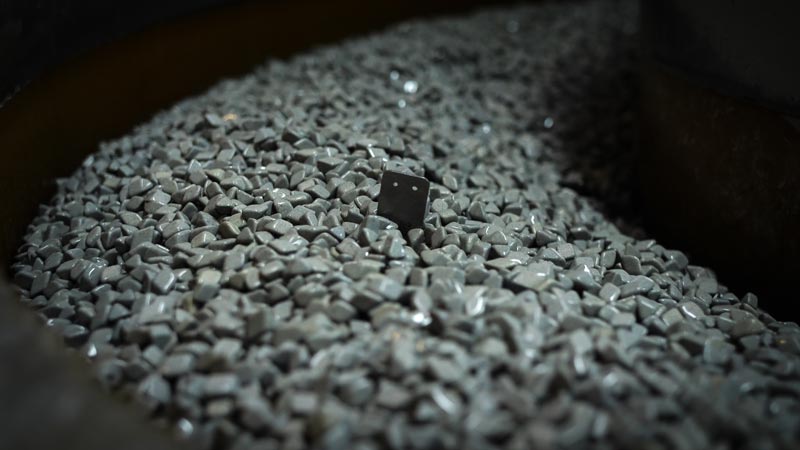 Our structure has a painting area. We apply paints with specific properties.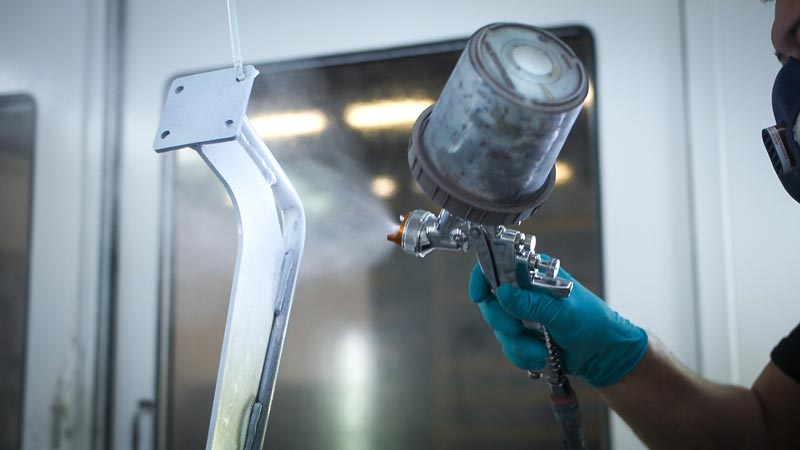 We have three sandblasting booths, one of which is automatic and was developed in partnership with a customer.
The company has several flat deburring machines in order to perfect the surface of the parts. 
Higly involved in the quality of our products, we invest in means of control in order to ensure an increasingly demanding level of quality.
Schligler is known for its unfailing quality. The number of defective parts produced in our workshops is very low since we have a failure rate of less than 115 ppm. Our quality department puts all its knowledges to work to deliver optimal parts. For this, we are equipped with 4 three-dimensional control machines.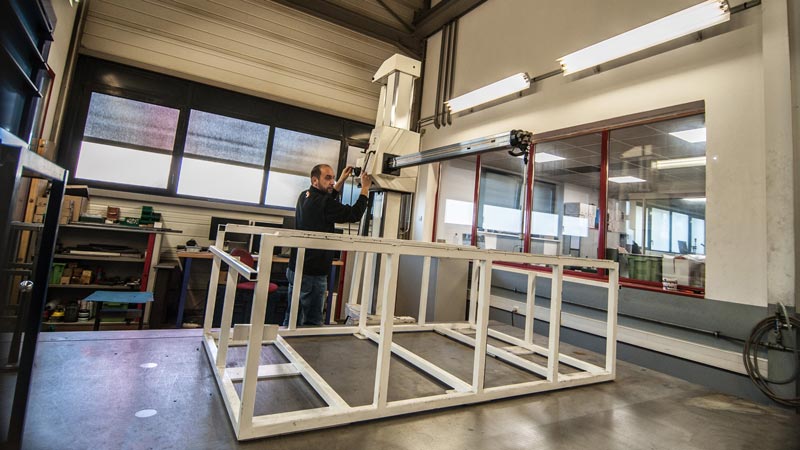 Since 2017, we have invested in a Penetrant Testing line according to the NADCAP qualification process which enables us to be at the forefront of technology for the PT inspection of our parts.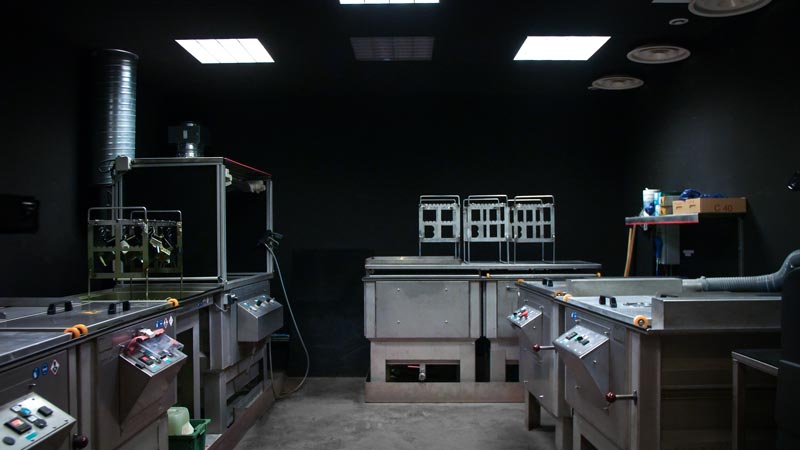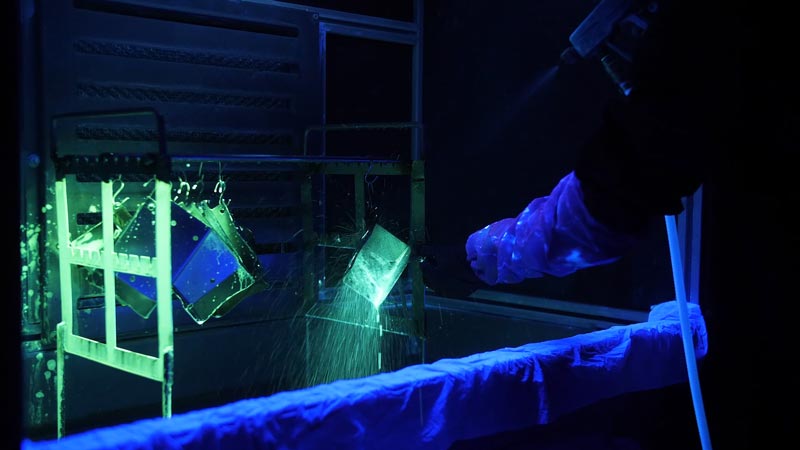 Interested by our know-how ?